'Man Utd boss's coveted prodigy' West Ham drooled over…'but he was sent off twice'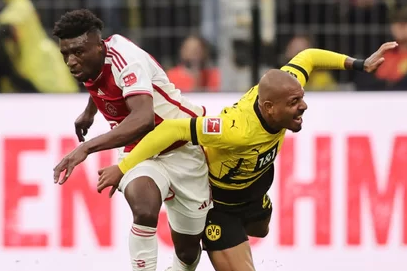 West Ham have been rejected twice.
"Ajax have twice rejected West Ham's bid for Mohamed Koudou," British outlet 90min reported on Wednesday.
"The Hammers are yet to agree personal terms with the player," the source added.
The Hammers had a first offer of €40 million and a second offer of improved terms rejected. Ajax want something closer to €50 million ($72.5 billion).
Ajax are willing to accept offers for Kudus before the transfer deadline, in addition to West Ham.
Koudus is a 23-year-old midfield prospect. He was a key player for Ajax last season, scoring 13 goals and providing three assists.
Kudus competed for Ghana at the World Cup in Qatar, where he scored a multi-goal performance in the second game of Group H against South Korea, helping the team to their first win.
His versatility as a midfielder and striker has many teams drooling.
Manchester United were interested in Cudus. This was echoed by coach Erik ten Haag, who worked with him at Ajax.
In addition to the Red Devils, Arsenal and 스포츠토토 Chelsea have also shown interest in the player, setting up a fierce competition.
West Ham were also in the running for the player. The Hammers have a lot of money to spend this summer.
The Hammers pocketed £150 million from the sale of Declan Rice to Arsenal and are looking to use it to bolster their ranks.
The Hammers have identified Koudou as the right man for the job and have been diligent in making offers.
However, they have been unable to satisfy Ajax. There's also the matter of Koudou's personal agreement.